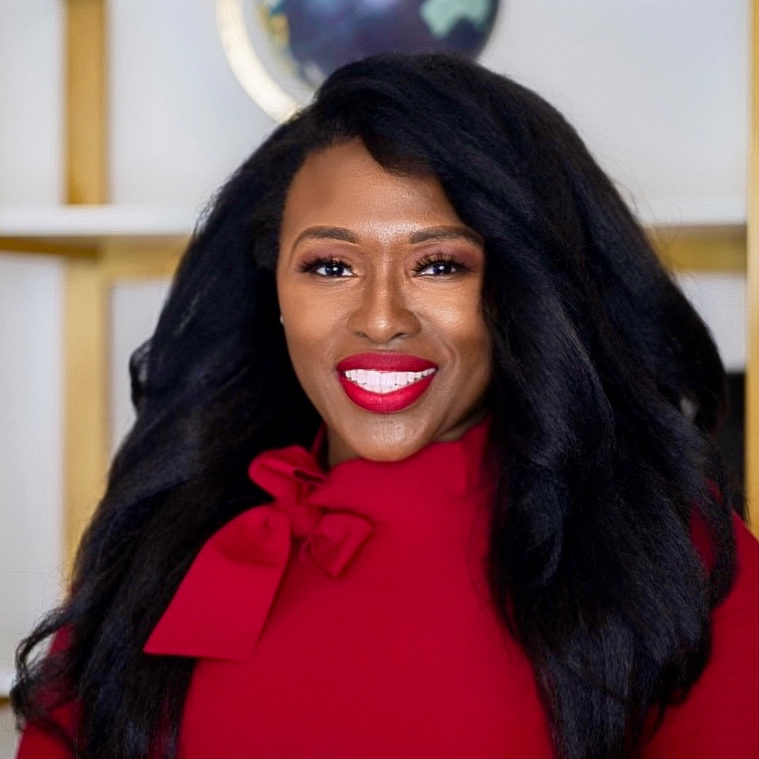 Adeola Adejobi
Women of Color and Capital & Avant-Garde Network
Adeola Adejobi is the Founder and CEO of the Avant-Garde Network (AGN), her firm is a leading social impact company that creates social and economic impact through a collaborative ecosystem of industry professionals, business leaders, and entrepreneurs.
Through AGN she created, the Women of Color and Capital Conference, the only conference of its kind where diverse women entrepreneurs & professionals come together to learn about money, finance, capital, and investing from a 360-degree lens and the Diversity in Commercial Real Estate Conference, the largest conference in the nation that specifically focuses on diversity in the commercial real estate industry.
In addition, Adeola is working to create and build more sustainable and safe communities through ESG focused real estate development and acquisitions. Over the course of ten years, Adeola organically grew the company to engage over 25,000+ professionals annually hosting events, conferences, and forums in the U.S. and internationally, including New York City, Washington D.C., Atlanta, Georgia, Austin Texas, Lagos, Nigeria, Johannesburg, South Africa and more. AGN also advocates for professionals of color and diversity and inclusion through business education, recruiting, career development, thought leadership, and partnerships.
Adeola was a co-host of Raising the Bar with the MBBA a TV show where legal experts discuss
issues such as criminal justice, immigration, and affordable housing and provide legal commentary, and offer solutions on issues affecting everyday citizens. Adeola is the recipient of several awards, including the National Bar Association's 40 under 40 Nation's Best Advocates Award, the New York Women's Chamber of Commerce Women of Excellence Award, TOP 35 Millennial Influencers Award, Congresswoman Yvette D. Clarke's Shining Star Award and the New York State Bar Association's Empire State Counsel Award. She is a 2017 Council of Urban Professionals Fellow, a member of the Metropolitan Black Bar Association, Council of Urban Real Estate, and Delta Sigma Theta Sorority, Inc. Adeola received her B.A. in Political Science with a minor in Comparative Women's Studies from Spelman College.
Sessions Featuring Adeola