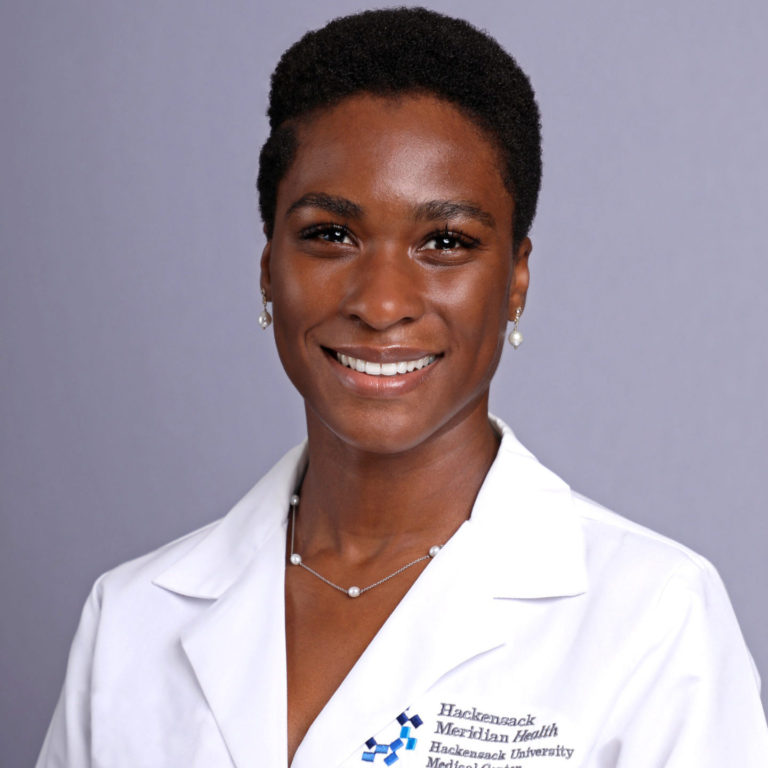 Antonia Francis Oladipo, MD, MSCI, FACOG
Maternal-Fetal Medicine Specialist & Assistant Professor of Obstetrics and Gynecology
Hackensack University Medical Center
Antonia F. Oladipo, MD, MSCI, FACOG is a double board-certified obstetrician-gynecologist and specialist in maternal-fetal medicine (MFM). As a clinical translational scientist, she is an Assistant Professor of Obstetrics and Gynecology, the co-Director of "The Developing Human" course at Hackensack Meridian School of Medicine, and the Director of Resident Research at Hackensack University Medical Center, Dr. Oladipo's core responsibilities span across clinical, academic, and research roles.

In her sub-specialty as a maternal-fetal medicine physician, she treats illnesses and complications in pregnancy that affect both maternal and fetal health. She guides and educates her patients to ensure that they are informed participants in their care. Her expertise includes cardiac disease in and around pregnancy, cancer in pregnancy, endocrine and autoimmune disease, as well as the perinatal microbiome. Dr. Oladipo works collaboratively in a multidisciplinary approach at the Center for Abnormal Placentation at Hackensack University Medical Center.

Additionally, she directs translational research development with medical students, residents, and faculty. Her creation of an OBGYN research program has led to notable improvement in how student learners and faculty members are well-positioned for research success. She serves as principal investigator in multiple research endeavors.
Sessions Featuring Antonia Francis