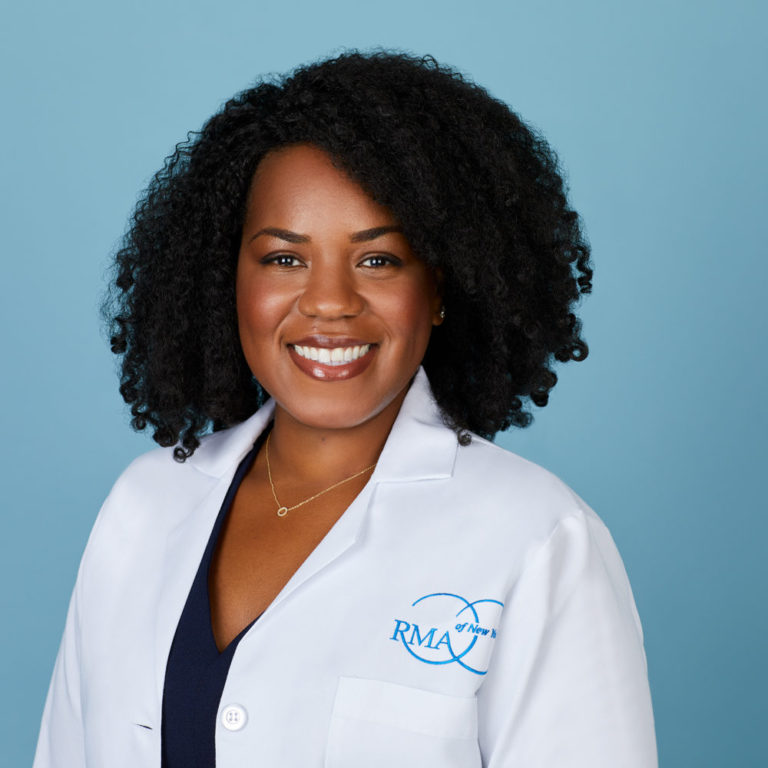 Dr. Tia Jackson-Bey
Reproductive Endocrinologist and Infertility Specialist
Reproductive Medicine Associates of New York
Dr. Tia Jackson-Bey is a board-certified reproductive endocrinologist and infertility specialist who cares for patients at RMA of New York in Brooklyn, New York. She is also assistant professor of Obstetrics, Gynecology and Reproductive Science at the Icahn School of Medicine at Mount Sinai. Dr. Jackson-Bey's professional interests include providing fertility related education, advocating for those affected by infertility, and mentoring the next generation of reproductive health providers.

Dr. Jackson-Bey completed her undergraduate education at Vanderbilt University in Tennessee. She then earned her medical degree from the University of Cincinnati College of Medicine, while simultaneously completing her Master's in Public Health from New York Medical College School of Health Behavior and Practice. Dr. Jackson-Bey completed her residency in Obstetrics and Gynecology at Duke University Medical Center and joined RMA of New York after finishing her fellowship in Reproductive Endocrinology and Infertility at University of Illinois at Chicago.

Dr. Jackson-Bey is passionate about reproductive justice and increasing access to fertility care for all. She works with various organizations and medical societies to enhance fertility options for underrepresented minorities, reduce health disparities and improve access to care. She has presented nationally at ASRM, ACOG, NMA, APGO-CREOG, SRI and Endocrine Society. She was appointed to the Diversity, Equity, and Inclusion committee of the American Society for Reproductive Medicine (ASRM). She has chaired the health disparities special interest group and is the incoming chair for the access to care special interest group in ASRM. Dr. Jackson-Bey regularly contributes to podcasts, media, and news outlets, including CNN, CBS, Fox News, Vox, Vogue, Chasing Life with Dr. Sanjay Gupta, and Therapy for Black Girls podcast; including launching her own podcast, The MD Girlfriends Experience in 2023. She is listed as Rising Star by both Castle Conolly and Super Doctors annually.
Sessions Featuring Dr. Tia