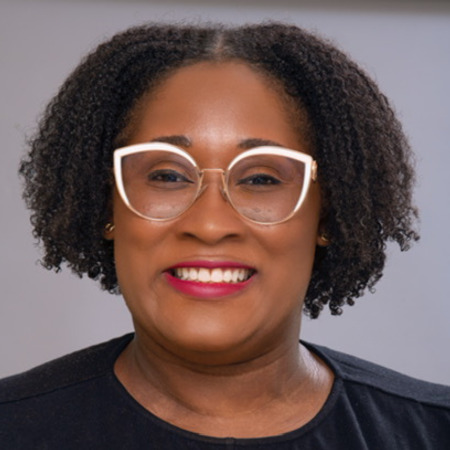 Tamika Tyson is the Co-Founder of TGC Impact Growth Fund, a fund that invests growth capital in diverse and women-led or managed companies in the Southern Region. Prior to co-founding TGC, Tamika was the Global Head of Credit at Noble Energy (Herzliya, Israel and Houston, TX); during her tenure, the company sustained zero credit losses and improved risk-adjusted returns despite the increase in the portfolio's risk profile. Her responsibilities included managing the credit functions, trade finance, and performing due diligence on large-dollar projects and new ventures.

Tamika has over 25 years of risk management experience and started her career underwriting small business loans at First State Bank of Texas. She has worked with entities ranging from small businesses to multi-national enterprises in a cross-section of industries including energy, oil and gas, transportation, manufacturing, pulp and paper, infrastructure, and business services. She is known for her pragmatic approach and authentic management style while driving highly strategic business initiatives and leading risk strategies to support business transactions and growth.

She has a Masters and Bachelor of Business Administration with an emphasis in Finance and Economics from Sam Houston State University. She is a past Board member of the International Energy Credit Association, has served on the Advisory Board for the Kayo Energy Summit, is a Non-Resident Scholar for the Insurance Information Institute, a lifetime member of the National Black MBA Association, and a member of Alpha Kappa Alpha Sorority, Incorporated. Tamika has one son, Christopher, and spends her free time exploring the world.
Sessions Featuring Tamika